Wax Mold for Directional Test Bar mold Supplier
Product Description
Kefen is a professional manufacturer of the aviation industry mold, tooling and fixture for more than 15 years, it has been focusing on the design and manufacture of mold, measuring tool and fixture for blade, impeller and vortexes of aircraft, as well as the mold production and research and development of key spare parts of small cars and high-speed trains.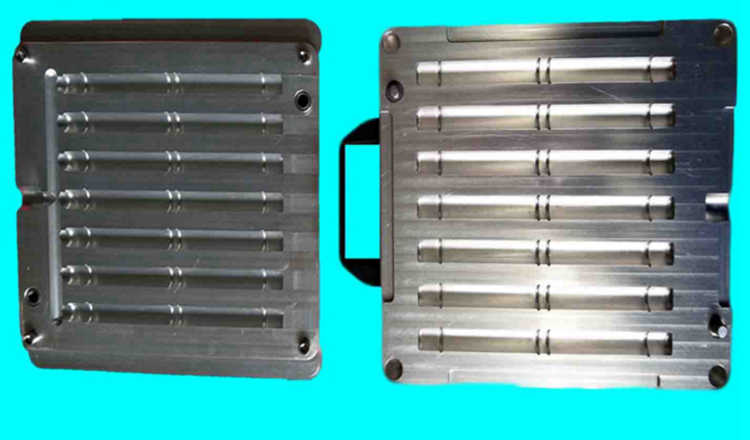 Specification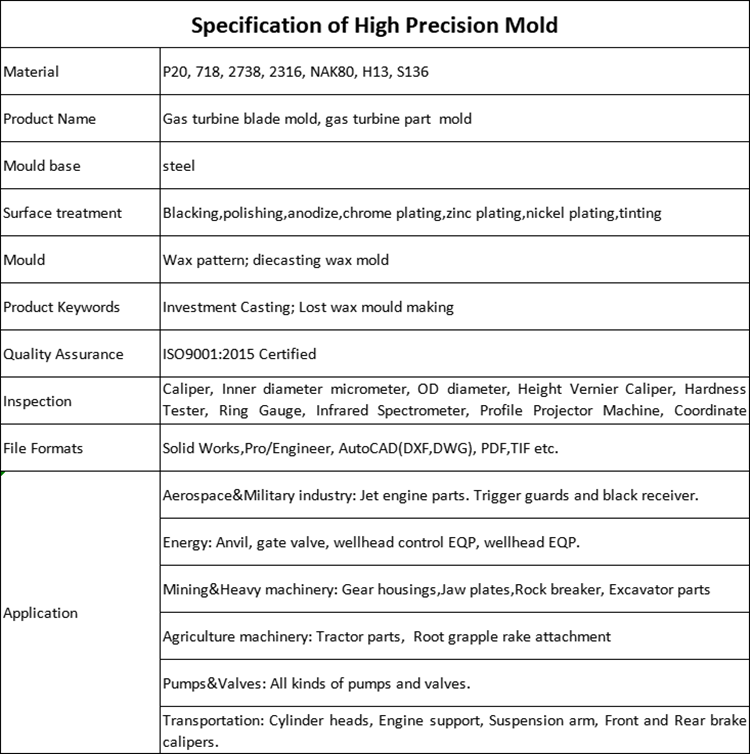 Special Features
Kefen Industrial Co.,Ltd is a high-tech enterprise specializing in the manufacture and sales
of tooling and fixtures for aviation products, automobiles and aviation; aircraft blade molds and measuring tools! The company is mainly engaged in precision molds for various parts of aero-engines, and has 20 years of design and production experience in the field of wax
pattern molds.
Investment mold for turbine blade and other aero-engine parts
Mainly used from aviation industry.
Cooperate partner: AVIC (aviation industry of China), AECC,
and the other military factories in domestic.

What is Precision Casting
Investment casting refers to the formation of ceramics around a wax pattern to form a shell for casting molten metal. Once wax patterns are created, they are melted into the gate system, immersed in slurry and sand to form a layered shell, and then replaced by molten metal such as stainless steel, aluminum, or the like.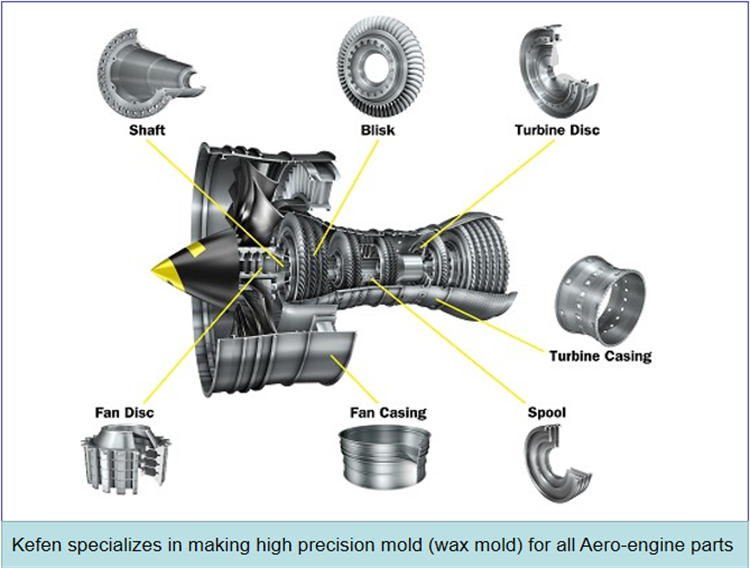 Advantages of Precision Casting
1. Parts can be casted with little or no machining.
2. The accuracy of investment casting is second to none.
3. It is possible to produce a very wide variety of products across different industries.
4. Smooth surface without a parting line.
Application Field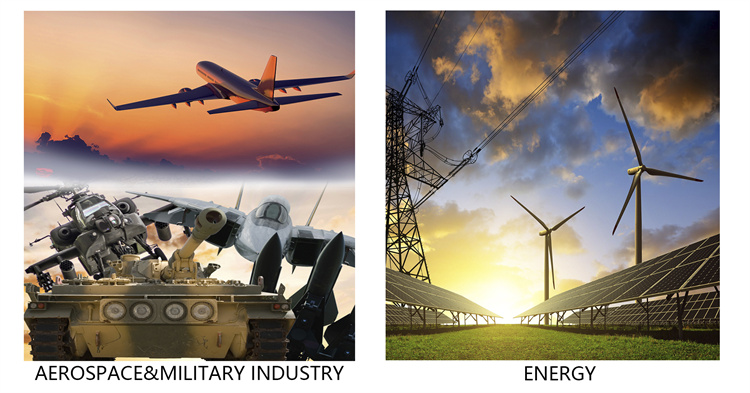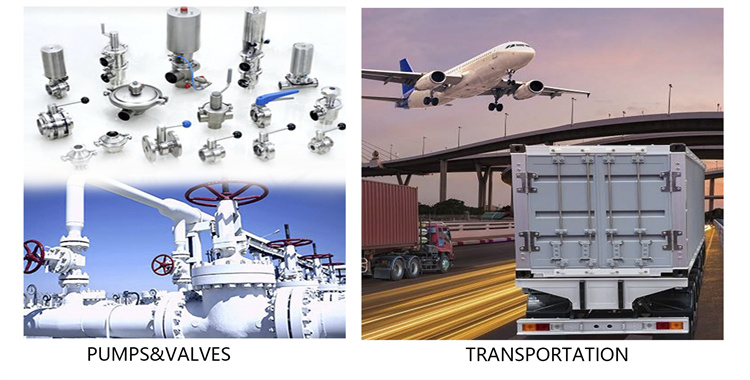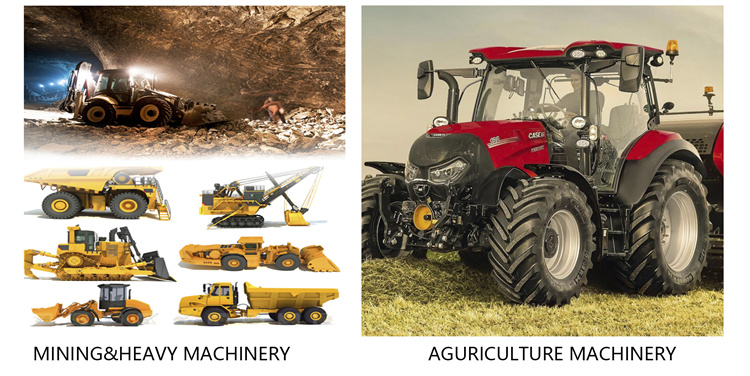 Manufacturing Process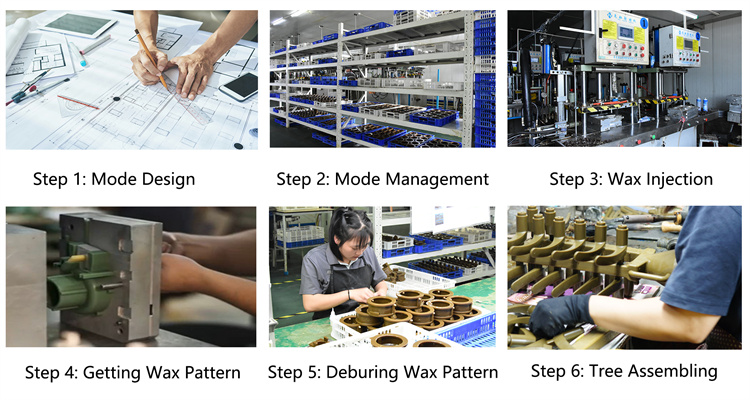 _____________________________________________________
What We offer

Kefen is a leading mould supplier of wax pattern mold for gas turbine high precision parts . We provide Precision aeroengine parts mold (lost wax Mold) for our foundry from idea to realization, and 5 axis machining of aerospace and automotive components, repairs and servicing of plastic injection molds, we have advanced highprecision processing equipment more than 20 sets, and EDM services. We offer our services to all industries including: automotive, aerospace, defense, consumer goods, and medical.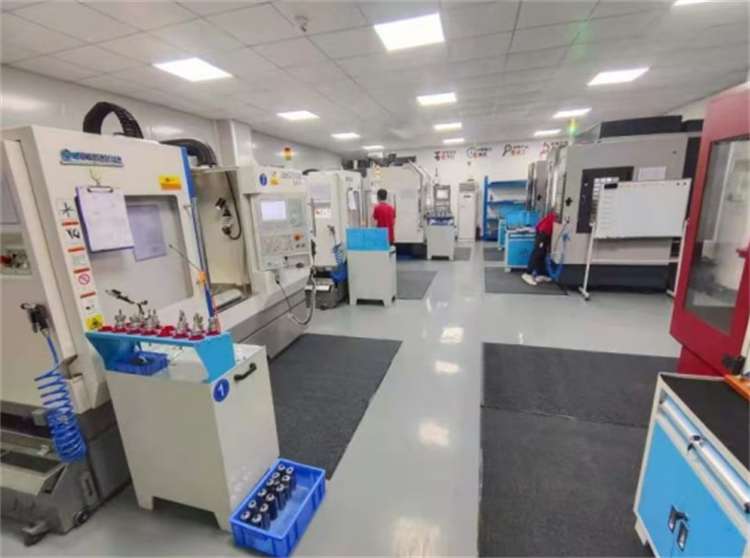 Confidentiality
Confidentiality is very important at Kefen, we make our quotes internally, so your files will not leave our company, Protecting clients' intellectual property has always the high priority at Kefen-Mold. If your project is confidential we will be happy to sign an NDA with you.